Saturday, October 21, 2006
Craft Launch Party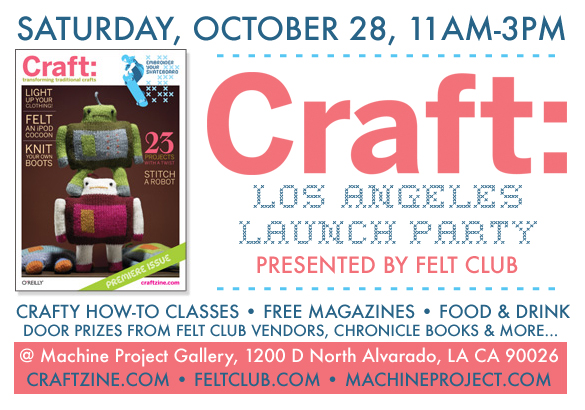 Join us as we celebrate the release of CRAFT magazine, the first project-based magazine dedicated to the renaissance happening within the world of crafts. We'll be offering magazine giveaways along with D.I.Y. demonstrations, door prizes from Felt Club and Chronicle Books, plus snacks and drinks.
FREE.
CRAFT Launch Party
11am – 3pm
Machine Project
1200 D North Alvarado Street, Los Angeles, CA 90026
213 483 8761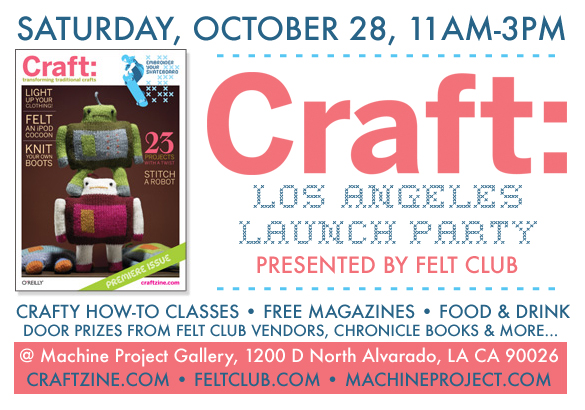 Keep up with Machine Project
Sign up to stay informed about Machine Project!