Wednesday, February 7, 2007
Hekla Dögg Jónsdóttir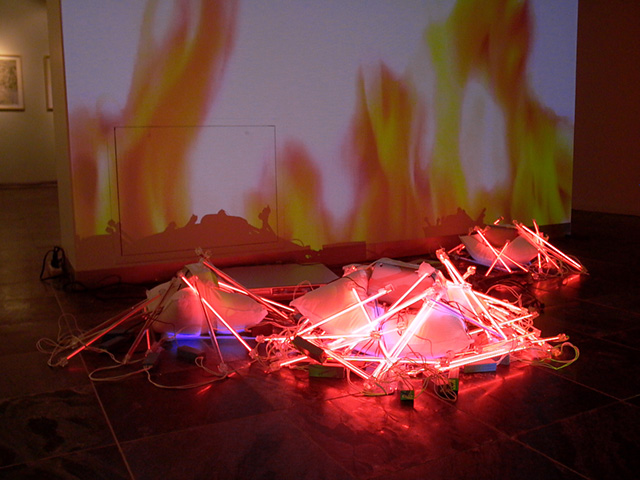 Hekla Dögg Jónsdóttir
Feb 17th – March 4th
Opening Feb 17 8-10pm
Artist talk Sunday, March 4th, 2pm
Famed Icelandic artist Hekla Dögg Jónsdóttir's past projects include a sound reactive cold cathode wishing well, a frozen puddle in the middle of the summer, and pop-up igloos. Ms. Jónsdóttir's current installation at Machine Project features fireworks and the ocean, as well as several bottles of Icelandic schnapps that made it through customs. Please join us Saturday night 8-10pm for the opening.
more images of this show on Flicker
Keep up with Machine Project
Sign up to stay informed about Machine Project!