Wednesday, February 20, 2008
Double Take by Johan Grimonprez: lecture + scenes
Johan Grimonprez – Double Take
co-presented by the Hammer Museum
Saturday February 23 @ 8pm
Free
Video artist Johan Grimonprez lives in Brussels and New York, where he is a visiting professor at the School of Visual Arts. He is best-known for Dial H-I-S-T-O-R-Y (1997), his award-winning documentary chronicling airplane hijackings up until 1997, the year the films was released. Made from a wealth of found footage including television news clips, propaganda films, cartoon clips, and training videos, the video explores the history of the past thirty years with a focus on the revolutionary impulse and the increasing prevalence of media in our daily lives.
As the current Hammer Museum artist in residence, Grimonprez is at work on Double Take, a new film on the history of television, the Cold War, and Alfred Hitchcock doubles. Upon completion the new film will premiere at the Hammer's Billy Wilder Theater. Joined by Los Angeles-based filmmaker Tyler Hubby, Grimonprez discusses his current work-in-progress Double Take and presents scenes from the film.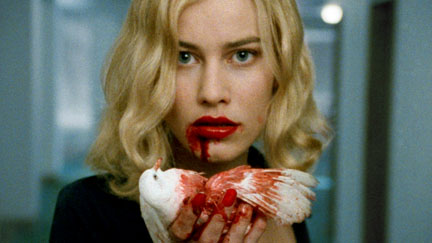 Keep up with Machine Project
Sign up to stay informed about Machine Project!