Wednesday, March 19, 2008
Film Screening: Mughal E Azam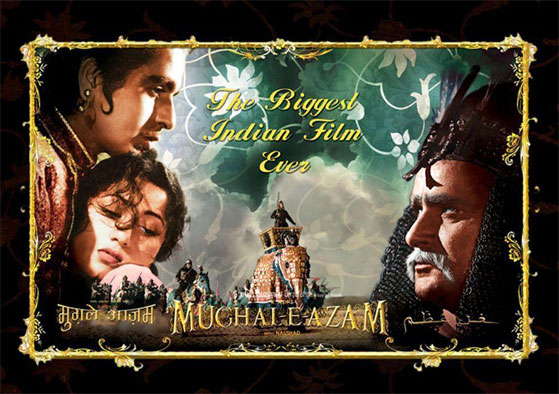 Sunday March 23, 2008
Film Screening: Mughal-E-Azaam 4pm | 197 Minutes | Remastered/Recolored 2004 Release
Music by Naushad
K Asif's epic Bollywood Film, Mughal-E-Azaam, brings to life the tale of the fiery love affair between the Mughal crown prince Saleem and the beautiful, court dancer Anarkali. Naushad's score features heavy classical north Indian influence, and is suberb in its production and arrangement.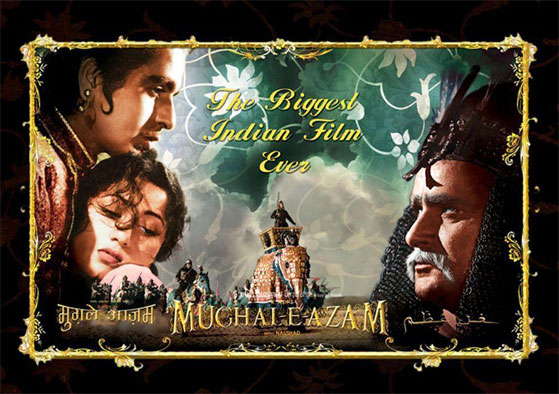 Mughal E Azam took nine years to finish and was the most lavish production for its time.The film broke box office records in India when released and held the record for the highest grossing film ever until the 1975 film Sholay broke its record. Indiatimes Movies ranks the movie amongst the Top 25 Must See Bollywood Films. Its most famous dance sequence takes place in the Sheesh Mahal (Palace of Mirrors) of the Lahore Fort, where a defiant slave-girl (played by Madhubala) dances for the Mughal Emperor and his court, singing Pyar Kiya to Darna Kya, "I have loved, so what is there to fear?" This song was one of three sequences shot on Eastman Kodak color film, while the rest of the movie was in black and white. The singing is, of course, playback singing by Lata Mangeshkar and lip-synched by Madhubala.
Keep up with Machine Project
Sign up to stay informed about Machine Project!