Monday, February 1, 2010
"Machine: Subject/Object/Project" by Nate Page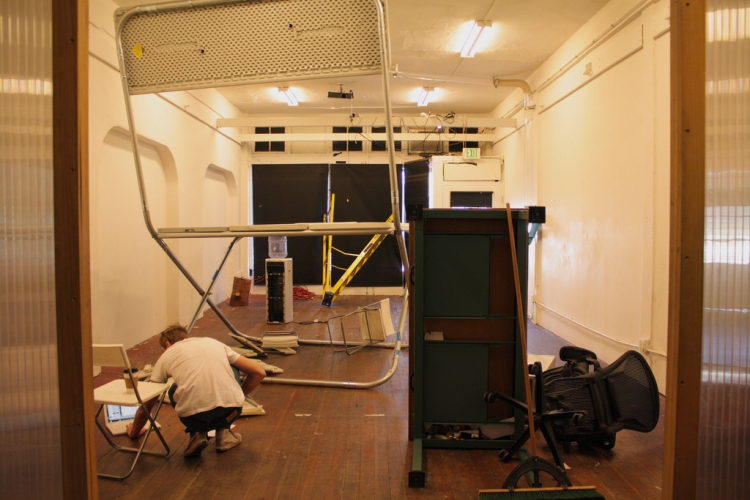 Join us on Friday, February 5th, at 8pm for the opening of Nate Page's installation "Machine: Subject/Object/Project".
For a few weeks last year, Nate followed Machine's staff around as we went about our day-to-day-business: meeting with artists, setting up for costume-making workshops with the guy from GWAR and refilling the greenhouse humidifier. The intervention became an act of sheer awkwardness, with no specified end. No one really knew what Nate was up to, and it was unclear whether he was participating or observing.
The resulting installation, running for a month from Feb 6th – March 5th 2010, will take all of the physical stuff from the Machine Project space and transform it into narrative sculptural vignettes. Any remaining supplies will be shrink-wrapped, and the staff will be forced to break through the plastic at any point someone needs anything during the project's one-month run.
To see for yourself, join us at the opening reception Friday 2/5 at 8pm, or come on any weekend in February from 12-4pm or by appointment.
More info here: http://www.m.loc/engine/go/natepage
---
Also this weekend, we have a special session of surface-mount musical soldering with guest artists Brian Crabtree and Kelli Cain on Saturday, Feb 6th. Register here: Soldering Workshop: tiny soldering and tiny cloud music making
---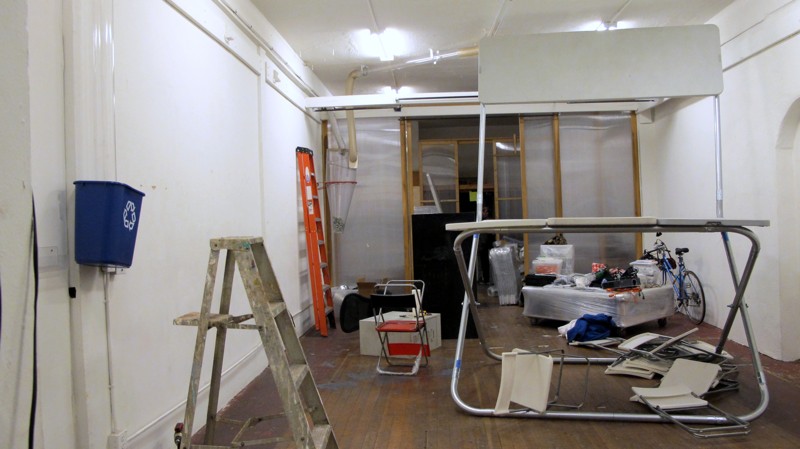 Keep up with Machine Project
Sign up to stay informed about Machine Project!