Sunday, April 18, 2010
TABLACENTRIC Closing Party at Machine Project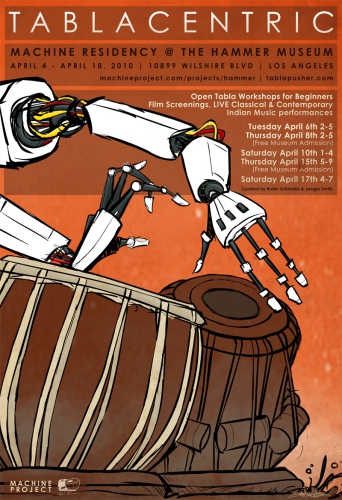 Please join us at Machine Project on Sunday April 18, 2010 from 4pm-7:30pm for the Tablacentric Closing Party. Featuring SADUBAS, TJ Troy (tabla artist) + Mike Robbins (harmonium), Sheela Bringi (bansuri) and Mandeep Sethi (MC Humble).
TABLACENTRIC is joining us at the Hammer Museum this April for a series of workshops and performances. Some of these performances are also happening at Machine Project in Echo Park.
---
Keep up with Machine Project
Sign up to stay informed about Machine Project!