Tuesday, August 3, 2010
busiest Saturday ever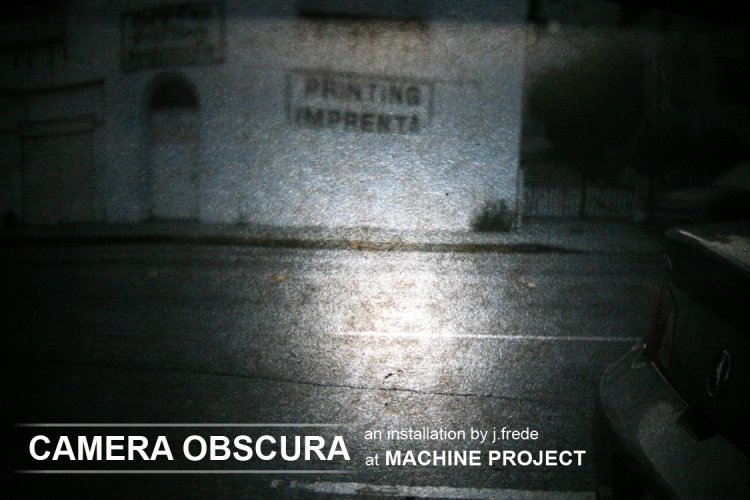 This Saturday August 7th from 4-6pm join us at Machine Project for the opening of the installation Camera Obscura by j.frede. Details here:
Then at 8pm on Saturday night, join Mark Frauenfelder as we celebrate the launch of his new book Made by Hand. Mark will also give a talk about beekeeping, guitar and amp making, and spoon carving.
At the Hammer Museum this Saturday, we're premiering the first installment of the Festival of New Music, a weekly Saturday series through November featuring more than 350 new two-minute works, under the stairs in the lobby of the Hammer Museum. 1-4pm.
-> 1-4pm Festival of New Music (Hammer)
Also at the Hammer, also on Saturday, our vacationing plants will be enjoying a series of performances from 1-4pm. Humans who find themselves near the Linbrook Terrace at the Hammer from 1-4pm may observe the following (from a distance): psychic plant healing by Asher Hartman at 1pm, stories about gardens by Janet Sarbanes at 2pm, and a sound bath by Mary Frances Spencer at 3pm.
-> 1-4pm Performances for plants (Hammer)