Wednesday, January 20, 2010
Mushroom Walk – Directions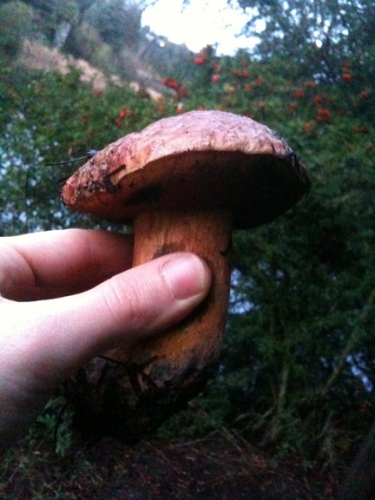 Saturday, Jan 23rd, 2010
Location:
Franklin Canyon Park, 2600 Franklin Canyon Drive
Beverly Hills, CA 90210
Time:
Meet at Franklin Canyon in the parking lot at 10:30am. If you want to carpool from Echo Park, meet at Machine at 9:45am.
Please RSVP by Friday, Jan 22nd to m@machineproject.com and tell us where you plan to meet us. If you are lost, confused, or have questions, you can call us at the gallery at 213.483.8761 up until 9:45am, or send an email. Bring a picnic lunch if you'd like!

Directions to Franklin Canyon from Machine:
1. Head southwest on N Alvarado St toward Elsinore St – 0.4 mi
2. Turn right to merge onto US-101 N – 10.9 mi
3. Take exit 15 for Coldwater Canyon Ave – 0.2 mi
4. Turn left at Coldwater Canyon Ave – 2.0 mi
5. Turn left to stay on Coldwater Canyon Ave – 0.5 mi
6. Turn right at Franklin Canyon Dr. Destination will be on the left – 0.5 mi

Arrive at: Franklin Canyon Park 2600 Franklin Canyon Drive Beverly
Hills, CA 90210