Monday, June 27, 2011
Machine this weekend, July 2 – 3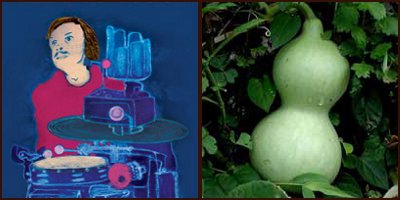 EVENT : Octant.
Saturday, July 2nd, 2011 at 8pm.
Come experience Matthew Steinke's hand-built, digitally-controlled and solenoid-actuated orchestra of homemade acoustic automata.
WORKSHOP : Gourd Canteen Workshop.
Sunday, July 3rd, 2011 at 12pm.
Another installment of our Paleolithic Skills series! Learn how to make a gourd canteen using primarily prehistoric techniques.