Monday, November 12, 2012
Machine This Week: November 16 – 18th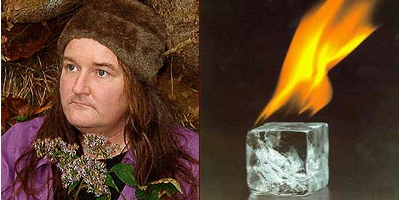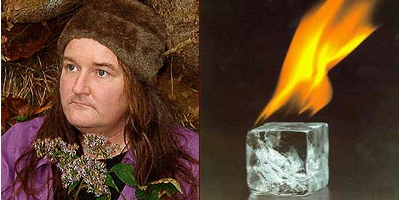 EVENT : A Poetry Reading by CAConrad
Friday, November 16th at 8pm
Machine Project's poet-in-residence for the week is CAConrad, who will be reading from his latest collection of (Soma)tic Poetry entitled A BEAUTIFUL MARSUPIAL AFTERNOON. (Soma)tic Poetics are instructional exercises meant to provoke an inspired interaction with the world, or, in CAConrad's own words: "Experiences that are unorthodox steps in the writing process which can shift the poet's perception of the quotidian, if only for a series of moments."
Saturday, November 17th from 12 – 3pm
CAConrad will lead an interactive workshop about (Soma)tic Poetics. "With our poems and creative core, we must RETURN THIS WORLD to its seismic levels of wildness. The aim of (Soma)tic poetry and poetics is the realization of two basic ideas: (1) Everything around us has a creative viability with the potential to spur new modes of thought and imaginative output. (2) The most vital ingredient to bringing sustainable, humane changes to our world is creativity. This can be enacted on a daily basis."

Register here: http://machineproject.com/build/engine/archive/classwork/2012/11/17/flowers-dreaming-the-elevation-allegiance-a-somatic-poetry-workshop
EVENT : Climate Variations
Sunday, November 18th at 8pm
An evening of works which utilize extreme temperature differences as a means of sound production by Liam Mooney and Todd Lerew. The Quartz Cantabile is a new musical instrument that applies a method known to thermoacousticians for converting heat into sound. The resultant tones are loud and pure—perhaps the purest that can be achieved acoustically. In Dry Ice and Brass Chimes, performers use small chunks of solid (and very cold) carbon dioxide to gently touch suspended brass chimes. The relative warmth of the chimes transforms some of the carbon dioxide from solid to gas, and it escapes into the surrounding air. As it does this, it puts pressure on the chimes, setting them into motion and creating sound.
Keep up with Machine Project
Sign up to stay informed about Machine Project!