Tuesday, November 27, 2012
Machine This Week: November 29th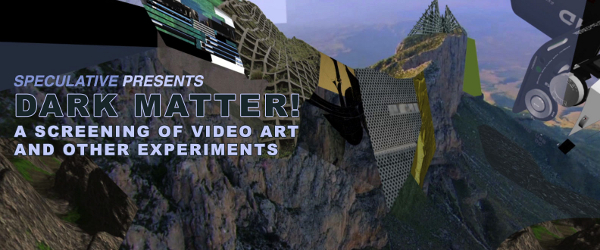 EVENT : Dark Matter 3
Thursday, November 29th at 8pm
SPECULATIVE presents a screening on Dark Matter, a schizophrenic mix of video art and other experiments. This evening will offer glimpses of Dark Matter through the anonymous materials, inexplicable behaviors and intangible networks found in the work of an eclectic selection of artists. This is the third in a series of events exploring Dark Matter organized by the artist collective SPECULATIVE. Curated by Michael Kontopoulos, Christopher O'Leary & Zach Blas.
Keep up with Machine Project
Sign up to stay informed about Machine Project!