Tuesday, May 28, 2013
Machine this Weekend: Sunday, June 2nd & an Upcoming Class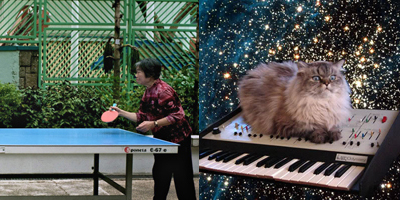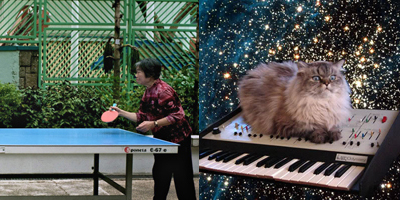 EVENT : 11 Points – Federico Llach
Sunday, June 2nd from 6 – 8pm
Ever wondered whether your competitive impulse outweighs your desire to keep a steady beat? Become a performer in Federico Llach's "11 Points" and you just might answer this question. Sensors in the Institute for Experimental Table Tennis Research's ping pong table trigger previously recorded music that will take on the herky-jerky groove of your match. Will you strive toward total domination of your opponent, or for that perfect 4/4 beat? Drop by Machine, play some ping pong, drink a beer, and find out!
UPCOMING WORKSHOP : Light-Sensitive Oscillators: Learn to Make Sound Circuits
Sunday, June 16th, 12-4pm
Registration is now open for Raphael Arar's oscillators class. If you've ever wanted to control sound with light, then this is the class for you. Make light-sensitive oscillators that you can take home, all while learning about basic electronics, soldering, sound and audio. No electronics experience necessary!

Registration is $75 for members / $85 for non-members. Sign up at the following link:
http://machineproject.com/build/engine/archive/classwork/2013/06/16/light-sensitive-oscillators-learn-to-make-sound-circuits/
Keep up with Machine Project
Sign up to stay informed about Machine Project!