Monday, July 14, 2014
Machine this Week : July 17th – 19th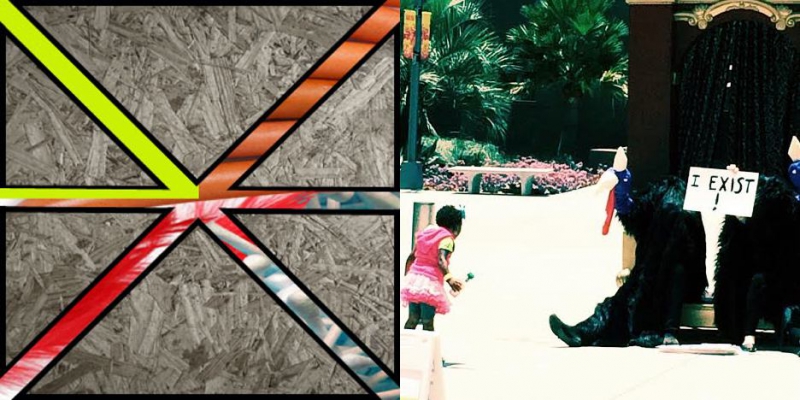 MACHINE PROJECT PROJECT SPACE FOR PROJECTS : After After and So On – Kristin Cammermeyer
Thursday, July 17th at 8pm
As a finale to this series, Kristin Cammermeyer will be working in the space July 11th – 15th to produce a sculptural collage that uses materials from each of the performances and initiates the physical collapse and deconstruction of the Machine Project Project Space itself. Abstracted video documentation of the performances will be layered with dislocated walls and materials collected from the events. The work will serve as an archive and compression of the past performances with the real-time condition of the site at which they transpired.
EVENT : Salon des Refusés
Saturday, July 19th at 2:30pm and Sunday, July 20th at 4:30pm
Drop by air-conditioned Machine for a series of rescheduled roaming theater performances in the first ever Machine Project Roaming Theater Salon des Refusés (MPRTSdR). After an awesome (and unbearably hot) run in Grand Park, we have transported the Roaming Theatre from the wilds of Downtown to the Machine Project storefront for a series of original performances from MPRT artists, including cooking shows, sound walls, and an experience self-described as "so cute that kittens will fall out of your ears."
Keep up with Machine Project
Sign up to stay informed about Machine Project!