Tuesday, September 23, 2014
Machine This Week: September 22nd to September 28th.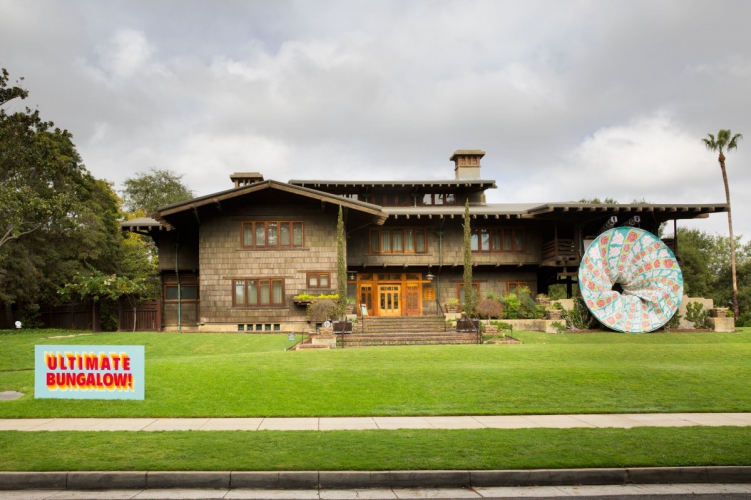 UPCOMING: Free Day at the Gamble House!
Saturday, September 27th from 12pm – 10pm
Clear your social calendars because this Saturday is free day at the Gamble House! From 12pm to 10pm (last entry is at 9), the Gamble House is opening it's doors to the masses for a day of self-guided tours, performances, and activities. Nighttime video projections, an artificial sunset, intellectuals conversing in twin beds, poets in closets, and of course the much anticipated Swiss-Japanese fusion of Secret Restaurant are all in store! Pack a picnic, lather on the sunscreen, and prepare for an arts and crafts themed bonanza. Check out the LA Times' review of the show here!
WORKSHOPS, WORKSHOPS, WORKSHOPS!: The Gamble House Workshops
Sunday, September 28th – Sunday, October 5th
There are plenty of exciting workshops still to come at the Gamble House, but wait it gets better! Beginning this Sunday, all workshops include a free docent tour of the Gamble House, which will run one hour before the workshop start time. If you plan on attending the tour, please RSVP to machine@machineproject.com upon workshop sign-up. Workshops up ahead include The Gamble Birdhouse, featuring edible bird-sized versions of Arts and Crafts homes, the Annunciator workshop where participants will build an electromagnetic circuit and learn about early Wifi technology, and the self explanatory Urban Cat Architecture workshop.