Wednesday, July 21, 2010
Little William Theater Festival of New Music
ABOUT /// COMPOSERS /// PERFORMERS /// VENUE /// FESTIVAL SCHEDULE /// LISTEN
The Festival of New Music comprises four resident ensembles, 95 composers, 350+ new works, and over 400 concerts inside a coatroom, under the stairs in the lobby of the Hammer Museum. All works have been commissioned for this festival, and are under two minutes in length. Concerts are every Saturday from August through November from 1:00 to 4:00pm at the Hammer Museum starting on August 7.
This festival is curated by Chris Kallmyer.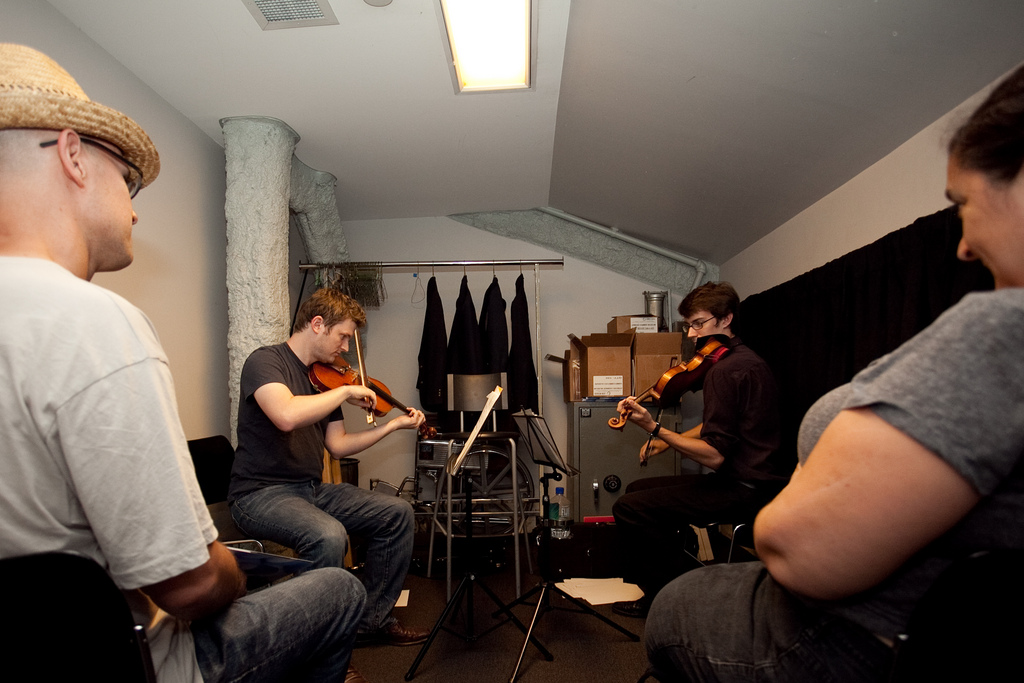 Keep up with Machine Project
Sign up to stay informed about Machine Project!