Friday, July 23, 2010
Venue // Little William Theater
ABOUT /// COMPOSERS /// PERFORMERS /// VENUE /// FESTIVAL SCHEDULE /// LISTEN
The Little William Theater is located in a coat-room in the lobby under the stairs at the Hammer Museum. It is one of the world's newest and smallest theaters, with seating for two people, and different performers every week. The Festival of New Music is the year's culminating event, transposing experimental music from a traditional concert hall experience, to our coatroom theater.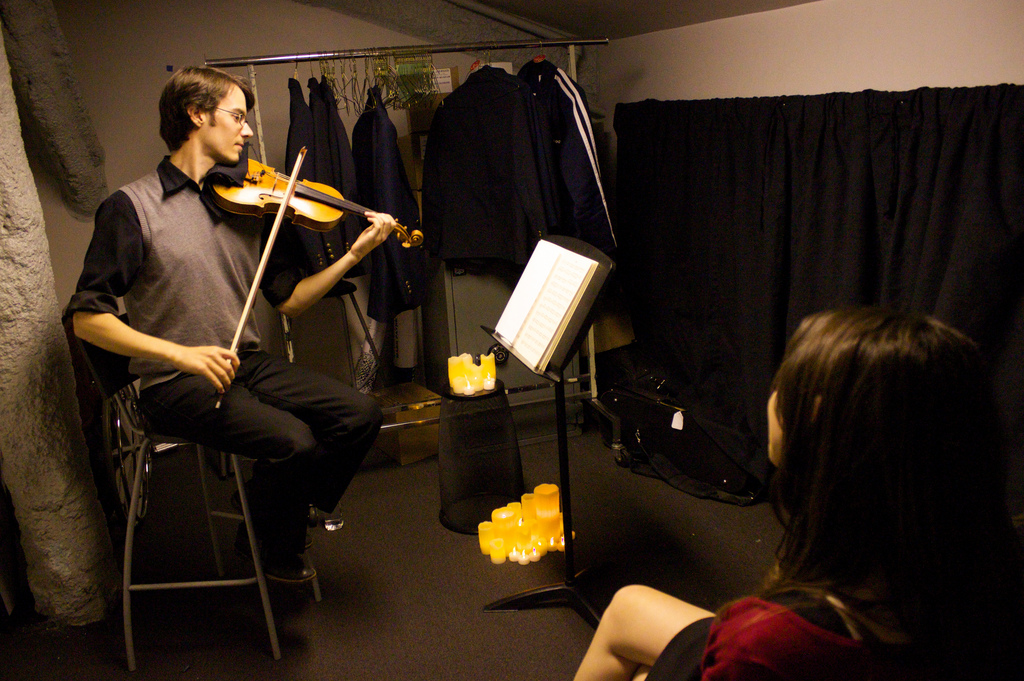 Keep up with Machine Project
Sign up to stay informed about Machine Project!