Thursday, September 20, 2007
Kamau Patton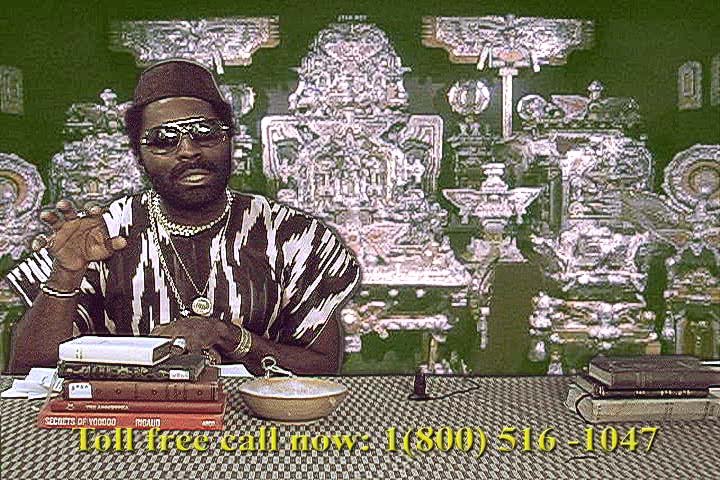 Please join us this Saturday Sept 22nd at 8pm as personal histories, enigmatic codes, and visions of the Apocalypse meet in Kamau Patton's new exhibit at Machine Project.
Equal parts religious rite, glam spectacle and public access television show, Kamau's installations bring a personal cosmology to bear on existing folk narratives. For this exhibit at Machine, Kamau's work investigates the media produced of African American cult activity in America, including the 5 Percent Nation, Nuwaubian Nation, and the Black Hebrew Israelites. Also discussed will be the Nature Of The Universe.
Accompanying the opening, our beloved next door neighbors the Echo Park Film Center will be screening dance and music videos from Senegal and Ivory Coast selected from Kamau's collection.
This exhibit is up from September 22nd to November 3rd. For more information and images from the exhibition, please visit http://machineproject.com/build/engine/people/kamau-patton.