Monday, April 21, 2008
Brian Crabtree + Kelli Cain + Matthew Golke + straw-bale houses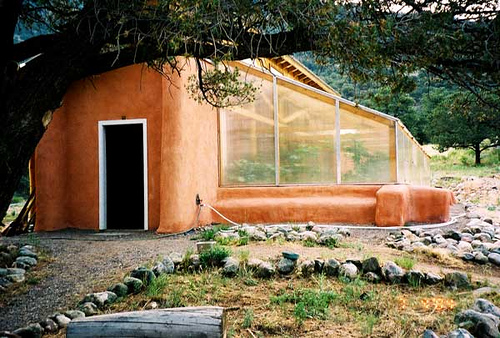 Sunday, April 27th
11am
Come join us this Sunday morning at 11am for a lecture on Natural Building. Visiting lecturer Matthew Goike will talk about building using earthen materials like straw bales, cob and adobe, then lead an open discussion on the various advantages and methodologies associated with the growing natural building movement.
This lecture is presented as part of Kelli Cain and Brian Crabtree's residency. There will be fresh orange juice and snacks to share.
FREE!
—-
Also, Brian and Kelli have been generous enough to offer us three of their monome 64 devices for a silent fundraising auction. If you're interested in bidding, email us with your bid in the subject line.
Bidding ends Monday, April 28th at noon PST. Winners will be contacted promptly. More info here.