Tuesday, May 27, 2008
Industrial Melanism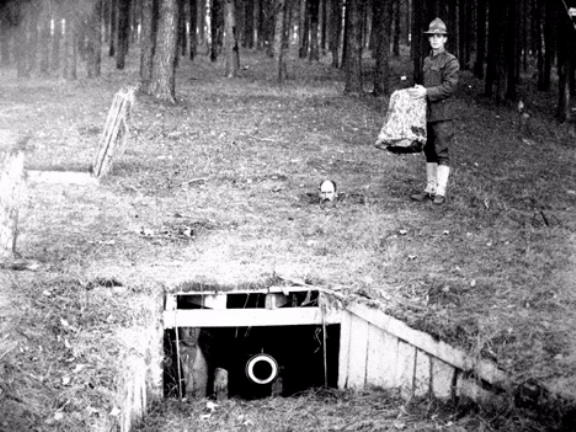 by Hanna Rose Shell, with Luke Fischbeck and Sarah Anderson
CAMOUFLAGE is systematic dissimulation or imitation for the purposes of concealment effected through human mimicry of natural animal, vegetable or mineral forms. It emerged as a potent response to photography's practical and theoretical impacts on natural science, visual art and the military in the twentieth century. Camouflage is about hiding (both oneself and one's world) in photographs.
INDUSTRIAL MELANISM is a weeklong exploration of strategic concealment practices, both individual and collective, in stillness and in motion. A talk on Sunday will be followed by two workshops (the first collective camouflage
silhouetting, the second camouflage movement experience and ghille suit construction), and finally a closing performance. An installation will be up, evolving over time, in the space throughout the week inviting visitor
interaction.
Saturday, June 28, 8pm – "Animal Mimicry and the Media of Reconnaissance" Lecture with Hanna Rose Shell
Tuesday, July 1, 8pm – Disruptive Patterning Collaborative Event with SUMI INK CLUB
Saturday, July 5, All day event – Ghillie Suit Making Workshop at 2pm, sound and dance and performance from 5pm til night.
Plus an evolving installation on camouflage, all week long.