Saturday, January 12, 2008
You can build Rome in a day, this Saturday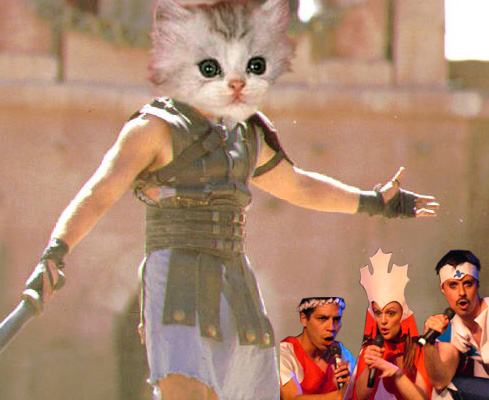 Hi,
Do you have plans yet for this Friday night? Or Saturday morning? Or Saturday afternoon, evening or night? Want to learn some basic construction skills for free, then immediately use them to help us build an evolving model of the city of Rome inside the gallery over the course of 24 hours?*
From 12:00 am until 11:59pm on January 19th (this Friday night through Saturday night), eleven hundred years of history will be crammed into approximately five hundred and fifty square feet of floor space at Machine Project. The 24-Hour Roman Reconstruction Project will trace the built evolution of the ancient capitol from 753 B.C. to A.D. 410. Working with salvaged building supplies and an archive of reference material, participants (a.k.a. you!) from a variety of backgrounds will recreate the major monuments and public buildings in historic order with artist Liz Glynn.
A link to the rough schedule for the rebuilding of Rome can be found here.
Highlights include Anna Huff leading the Gauls in an early invasion, Pomona College Professor Judson Emerick giving a tour of the model, orgiastic feasting, and LA-based performance group My Barbarian's grand finale as the Visigoths sacking Rome.
Liz Glynn is currently seeking collaborators to participate in this project. All skill levels and backgrounds are welcome and encouraged to join. To sign up, please email RebuildRome@gmail.com.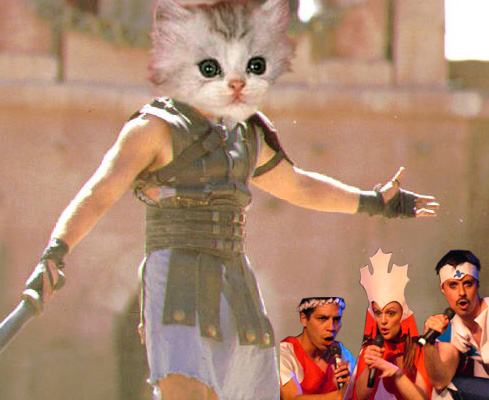 *You don't have to be there the entire time, though you're welcome to be if you want, we'll just have to take away your power tools sometime around hour 15.