Monday, August 9, 2010
Bicycles, Burglary, and more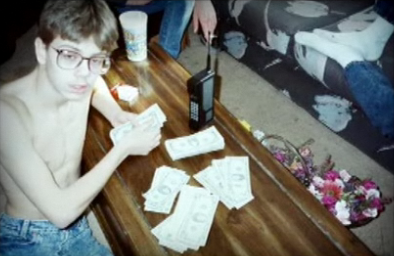 There's no shortage of excitement going on at Machine this week. Our own Camera Obscura is fully in place, and on Tuesday we have two excellent activities to offer you:
-> Parent Child Bike Repair Workshop with Mr. Jalopy! Tuesday August 10, 1-4pm, at Coco's Variety Store (NOT at Machine)
-> A Talk by Joshuah Bearman on the impressive feats of a particular burglar, Tuesday August 10, 8pm, (AT Machine). Ride your newly repaired bike over in time to learn about thievery, then rob a bank before midnight?
How to Rob a Bank and Steal the Jewels !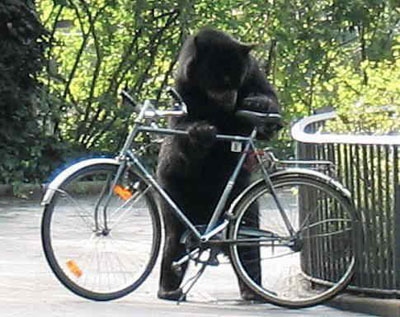 This bear could be: A) Stealing a bike, B) Repairing it after taking a lesson from Mr. Jalopy, or C) Joshuah masquerading around in his Bear Suit, again.