D3 is Megan Cotts, Ali Prosch, and Brica Wilcox.
For 1980 Special Edition, D3 invites you to submit objects (real and imagined), ephemera, and ideas from the year 1980 to be destroyed. D3 will be accepting offerings on Saturday, February 11th from 4–9pm at Machine Project. All submissions will go through an intake process and be incorporated into a sculptural archive on-site to be physically and energetically dismantled live on Sunday, February 12th. Destruction will begin promptly at 2pm. Please join us to witness the transformative ritual.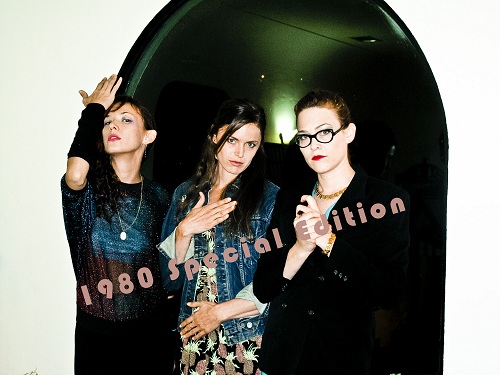 Grab a form to submit to 1980 Special Edition here.
D3's 1980 Special Edition is presented as part of Liz Glynn's Spirit Resurrection, which takes its cue from the 1980 performance festival Public Spirit. Amongst other things, 1980 marks the final year in the Getty's Pacific Standard Time initiative. Spirit Resurrection is part of LACE's exhibition and performance series Los Angeles Goes Live. For more about Glynn's project, see Spirit Resurrection.
D3 is an artist-run service specializing in object divestment. Dealing with objects that are emotionally burdensome and have outlived their welcome, D3 provides a personalized step-by-step process to clients who wish to deaccession such items from their personal collections.  This process is founded upon the 3 Ds: Deliver, Document, Destroy. This approach to destroying an object functions to transform matter, reorganize the energy it represents, and disperse the formidable associations triggered by the object. Submissions are accepted on an ongoing basis. For more details, visit D3.