Tuesday, September 4, 2012
Machine This Week: September 4 – 6th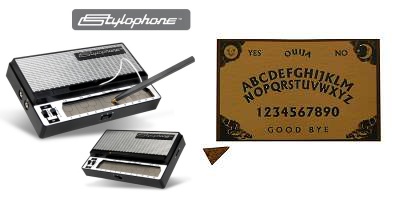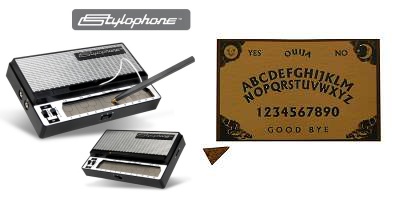 Tuesday, September 4th at 8pm
Come to Machine Project and perform with an ensemble of 36 stylophones led by flag-wielding composer, Paul Fraser. Each participant performs simple instructions on stylophone toys to create a larger, collective sonic experience. The individual, low-fi instruments sound simple, but when 36 are layered in a particular fashion, the effect transcends the sum of the individual parts. Machine will provide the stylophones. No musical skills required, but bring your ears. This event is free but please RSVP to machine@machineproject.com with the subject line [Soon I will rock the stylophone] so we know how many people to expect.
EVENT : Stop Making Sense.
Thursday, September 6th at 8pm
An evening of events which will push the boundaries of disbelief. First artists Christian Cummings and Michael Decker will perform Spectral Psychography. Blindfolded and using a Ouija board with a specially outfitted planchette, Cummings and Decker are guided by unseen forces to create original drawings. Next, Michelle Levy visits us from New York City to evangelize Los Angeles with her singular religion. Based on a recurring vision that has visited her for years, The Cornucopia Stromberg is an apparition of a benevolent floating head that Michelle believes can bring solace and joy to the world.