Wednesday, February 29, 2012
Machine This Weekend: March 2nd – 3rd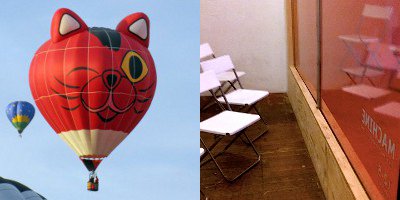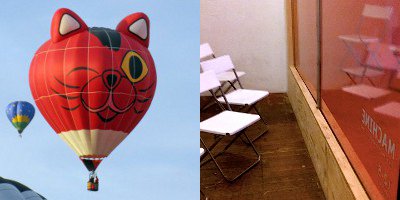 EVENT : BALL O O O O O NS.
Friday, March 2nd at 8pm.
We turned balloons into speakers, and we want you to come listen to them. Chris Kallmyer and Jason Torchinsky collaborate to create a 5-channel sound installation that floats in Machine Project's storefront plaza. Performers are hermetically sealed behind glass, keeping them a safe distance from listeners. Their sounds are projected through our balloons-turned speakers which glow, float, resound, raise and lower in the plaza space.
EVENT : SPUN-OFF MUSIC.
Saturday, March 3rd at 8:15 and 9pm.
Corey Fogel has written a site-specific piece of music, dealing uniquely with the resulting acoustical and spatial properties of the Machine Project gallery and the imposed structure of the Storefront Plaza installation. This music experiments with instrument pairs, co-dependent musical relationships, sound potentiality, location, silence, and conduction. An ensembles of fourteen musicians will be divided in half by the Machine storefront window, unable to hear the opposing group.