Wednesday, March 25, 2015
Machine This Week: March 25th and Beyond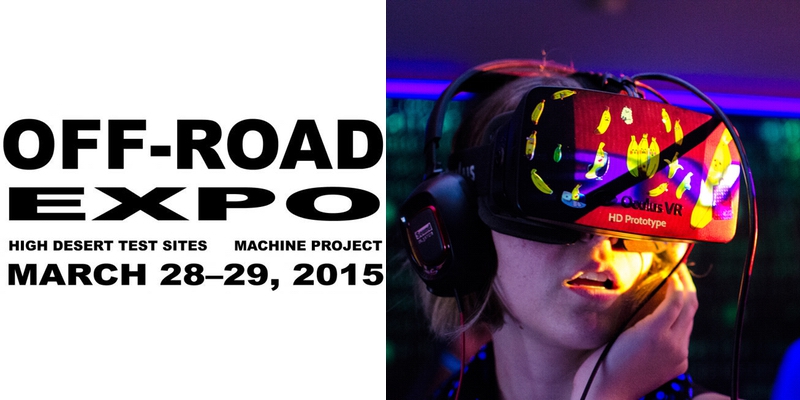 Event: High Desert Test Sites and Machine Project Off Road Expo
Saturday, March 28
Sunday, March 29
Machine Project and High Desert Test Sites are going camping together and we'd like you to join us! This weekend we'll depart Machine Project and head out to a secret desert location, about two hours from Joshua Tree and Los Angeles. We've invited eight artists to do projects throughout the weekend, and you the public are invited to bring things to share, show, or just to keep yourself occupied. You can purchase a ticket(sliding scale) to receive the location, or bring an item from our very long wishlist (we need gasoline!). Friday evening is the last chance to purchase tickets, hope to see you there!
Workshop: Private Virtual Realities Workshop
Tuesday, April 7
Thursday, April 9
Tuesday, April 14

Have you always wanted to create a little quiet place where you can just get away and hide from the pressures of modern life? Have you ever considered crafting your own private virtual reality in which to hide? You're in luck. Join artists and coders kyttenjanae and thom rugo for three sessions covering the basics of constructing virtual environments for the Oculus Rift and Google Cardboard virtual reality consoles. You'll learn everything you need to know to go home and craft virtual worlds of your own, only a laptop and smartphone are required, but no experience necessary.