Friday, January 13, 2012
Art Center 2012
Contexts, Collaborations, and Experience
Art Center Spring semester 2012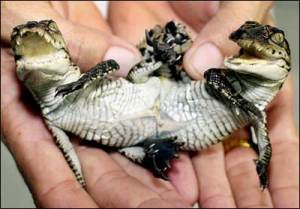 March 24 – Jason Torchinsky & Rosten Woo
Art Center, room 106a
Jason Torchinsky: a Los Angeles based artist and writer. Jason currently draws and writes about cars for the website Jalopnik, and has written a book, Ad Nauseam: A Survivor's Guide to American Consumer Culture, and for the Onion, been a stand-up and sketch comedian, and built a working giant Atari joystick and giant Space Invaders. Alarmingly, you can learn more at jasontorchinsky.com
Rosten Woo: a cultural producer living in Los Angeles. He makes work that helps people understand complex systems and participate in group decision-making. He produces that work in partnership with local and national groups ranging from the American Human Development Project to the East Los Angeles Community Cooperation. His work has been exhibited at the Cooper-Hewitt Design Triennial, the New Museum, the Lower East Side Tenement Museum, on the internet, and in various public housing developments, tugboats, shopping malls, and parks in New York City and Los Angeles. His first book "Street Value" was published by Princeton Architectural Press in 2010. He is co-founder and former executive director of the Center for Urban Pedagogy (CUP). His website: www.wehavenoart.net
March 17 – Elizabeth Cline, Jason Torchinsky, & Johanna Hedva
Art Center, room 106a
Johanna Hedva: A born lever-puller, Johanna Hedva's got money to blow. Before graduating from UCLA with a degree in design, she studied astrophysics for three years, and before that fronted the junk-punk band Buttcheek Doofus (with her father on bass). Between that and her current pursuit of an MFA in Art from CalArts, she's worked as an opera set designer's archivist, a phone sex operator, film critic (not for a blog), and environmental engineer. She has exhibited or performed her work at the Hammer Museum, PERFORM! Now, POST, and Anatomy Riot in Los Angeles, and a forest near Joachinstal and the basement of Jahnstrasse 6 in Berlin. Her latest piece was a 30-hour durational performance based on Hekabe, the ancient Greek tragedy by Euripedes. The only untrue part of this bio is the second clause of the first sentence.
March 10 – Liz Glynn & Elizabeth Cline
Liz's studio: 900 N Hill St Suite 210, Los Angeles, CA 90012
March 3 – Corey Fogel & Liz Glynn
Art Center, room 106a
Bring your response papers from last week and the homework assignment:
Consider what you feel is your "native language" or artistic vocabulary.
–  How do you channel or express your experiences through these vocabularies
–  Are these channeled experiences intellectual?  Emotional?
–  If the expression itself then an emotional or intellectual one?
–  What is fueling your creativity as an artist?
Bring a media sample or tool from you native language or discipline (photo, negative, paint brush, clay, etc) AND one that is NOT native (a pen, tomato, carpet samples, gravel, bank statement, clothing, confessions, etc).
Liz Glynn: employs objects and actions to consider the ambition of empire, the pleasure of ruin, and the possibility of a new way forward. Her practice seeks to embody dynamic cycles of growth and decay by creating works which evidence process, encourages participation, and incite future action.
February 25 – Asher Hartman & Corey Fogel
Asher's studio:  4753 York Blvd in Highland Park / Eagle Rock 90042
Located on the NE side of York, cross street Armdale, next to the Oxcy Market
Corey Fogel:  a drummer and performance artist currently living in Los Angeles, CA. Corey performs and composes in many rock, jazz, noise, folk, and chamber music capacities. His solo work is based around spontaneous encounters with sounds, objects, personalities, textiles, foods, spanning the disciplines of video, dance, and installation.
Corey has been a member of groups like: Missincinatti, The Mae Shi, Gowns, Cryptacize, Barbez, Monstro, The Curtains, Learning Music, Nowcloud, Dominique Leone, 18 Squared. In addition to touring and recording nationally and abroad, Corey has presented his own work with Machine Project, LACMA, Human Resources, The Wulf, The Hammer Museum, and REDCAT.
February 18 – Carmina Escobar & Asher Hartman
Moose Lodge, 357 Arden Ave, Glendale, CA 91203
In addition to your response paper please come prepared for the following assignment:
You are to introduce yourself to Carmina representing your name with sound using your voice as the only material.  You can link it to your body with a non sonorous gesture.
Suggested reading:
Bodies and Voices: The Force Field of Representation and Discourse in Colonial and Postcolonial Studies
Demetrio Stratos in Search of the Voice – Music
Asher Hartman:  lives and works in Los Angeles. He graduated in theater at UCLA and in studio art at CalArts. Recent exhibitions include "The All Stars of Non-Violet Communication," at LACE (curated by Brian Getnick), "Annie Okay" at The Hammer Museum/Machine Project, A.I.R., Los Angeles, "Bad Thing" at Sea and Space Explorations, Los Angeles, "Qualia" at Human Resources, Los Angeles (curated by Dawn Kasper)," Dream-In" at the The Hammer Museum with artSpa & Machine Project, Los Angeles, "Open Performance Festival," Beijing, China, "Sea and Space in Koh-i-noor, " Copenhagen, Denmark, "The Images Festival," Toronto, contribution to Charles Long's film collective Curious Notch at the Whitney Biennial 2008, New York, as well as exhibitions and curatorial projects at Kristi Engle Gallery, Track 16, LACE, Monte Vista Projects, and Highways Performance Space. Recent film festivals include "MIX/NYC," "Migrating Forms," New York, "Sydney Underground Film Festival," Sydney, Australia and "The London Underground Film Festival." Upcoming projects include "Krystal Krunch: The Never Been to Me Tour," Walker Art Center" and "Haunted Office" (working title) at Machine Project, Los Angeles.
February 11 – Nate Page & Carmina Escobar
Machine Project, 1200 N Alvarado St, Los Angeles, CA
Watch the following videos before coming to class on Saturday:
Century of the Self – episodes 1 – 3
James H Kunstler dissects suburbia
Nate Page: Lives and works in Los Angeles, CA. He received a MFA from California Institute of the Arts (CalArts) and a BFA from Milwaukee Institute of Art and Design and attended the New York Independent Studio Program (AICAD). Themes of designed environments, perception of space and public vs private are central to his practice. Page has produced many environments with Machine Project including A Field Guide to LACMA, at Los Angeles County Museum of Art and has shown locally and internationally.
Carmina Escobar: A singer, sound, and intermedia artist from Mexico city whose work focuses primarily on sound, the voice, the body, images, and technology. She has collaborated in many different projects that explore a diversity of sonorous languages such as medieval music, opera, contemporary music, folk music, improvisation, electronic music, and experimental trends involving interdisciplinary collaborations, multimedia, and new technologies.
February 4 – Chris Kallmyer & Nate Page
Pasadena City Hall, 100 North Garfield Ave
meet at the front stairs. Bring: clothing appropriate for the weather, a bag such as a backpack, and something you are comfortable dropping repeatedly.  Please read the following articles prior to class.
Chris Kallmyer: A performer, composer, and sound artist living in Los Angeles, CA who works in sound installation, composition, trumpet, and electronic music. He has presented work at the Los Angeles County Museum of Art (LACMA), the Walker Art Center, the Museum of Contemporary Art Denver, the Hammer Museum, the Getty Center, REDCAT, Machine Project, the Goldwell Open Air Museum, and other spaces in America and Europe. His work is influenced by a sense of place, architecture, field recordings, and outdoor listening.
January 28 – Brody Condon, Kamau Patton, & Chris Kallmyer
Art Center, room 106a
Brody Condon:  Concerned with the over-identification with fantasy in contemporary culture, Condon's work often finds its final form in performance, sculptural installation, and video. Following periods of historical and sociological research, the work often re-contextualizes and then modifies existing pop culture, historical events, as well as other artworks. Steeped in dark humor and an unsympathetic gaze into his own unreliable post traumatic memories, the work directly engages with various modes of "projection of self" into other spaces via computer and live role playing games, religious experience, psychoactive substances, and dissociative disorders.
Kamau Amu Patton: Artist based in New York and San Francisco. He received his MFA from Stanford University in 2007 and is a graduate of the Universtiy of Pennsylvania with a degree in Sociology. Patton has exhibited his work in solo exhibitions at the Yerba Buena Center for the Arts and Queens Nails Annex in San Francisco, Machine Project in Los Angeles, and Tilton Gallery in New York. He has worked collaboratively on artist' projects at MOMA in New York and the Los Angeles County Museum of Art. Patton was a 2010-2011 A.I.R. at The Studio Museum in Harlem. Patton is one of 4 artists selected for the SFMOMA's 2010 SECA Art Award. His work will be featured in an exhibition that will open at the museum in the fall of 2011.
January 21 –  Adam Overton & Brody Condon
Experimental Meditation Center
Adam Overton:  a abilities — acknowledgment, action — adam am, and angeles artist awareness, based between bodymindperson by challenges — [co]existence — composer contact continually depths distance, experimental experiments fascinated: fueled, I, in individuals intimate is living — los maps massage music — my — of overton performer playfully plumbs practices, presence radical rhythm, subjects teacher — the therapist — through transformative various with work.
January 14 – Mark Allen & Adam Overton
Art Center, room 106A