Wednesday, February 20, 2013
CAConrad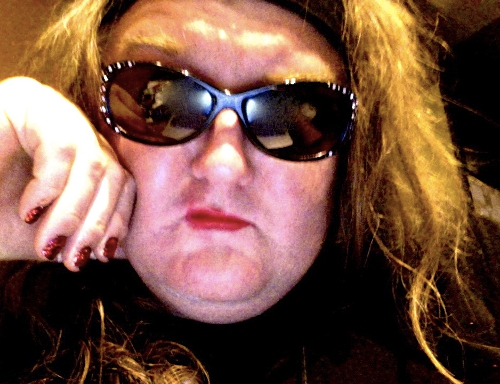 CAConrad is a poet working with (Soma)tics. The aim of (Soma)tic poetry and poetics is the realization of two basic ideas: (1) Everything around us has a creative viability with the potential to spur new modes of thought and imaginative output. (2) The most vital ingredient to bringing sustainable, humane changes to our world is creativity. This can be enacted on a daily basis.
(Soma)tics can be used in all disciplines. Dancers, musicians, filmmakers, painters, and others have been collaborating with CA since 2005.
He is the author of TRANSLUCENT SALAMANDER (TROLL THREAD, 2013), A BEAUTIFUL MARSUPIAL AFTERNOON: New (Soma)tics (WAVE, 2012), The Book of Frank (WAVE, 2010), Advanced Elvis Course (Soft Skull, 2009), Deviant Propulsion (Soft Skull, 2006), and a collaboration with poet Frank Sherlock titled The City Real & Imagined (Factory School, 2010). He is a 2011 PEW Fellow, a 2012 UCROSS Fellow, and a 2013 BANFF Fellow. He is a 2012 and 2013 visiting faculty member for the Summer Writing Program of the Jack Kerouac School of Disembodied Poetics at Naropa University. Read some poems at http://CAConrad.blogspot.com
Poem and film for (Soma)tic PRETERNATURAL CONVERSATIONS: http:// www.jubilat.org/jubilat/archive/20/soma_tic_poetry_exercise_poem
Keep up with Machine Project
Sign up to stay informed about Machine Project!