Wednesday, May 8, 2013
Los Angeles in Paris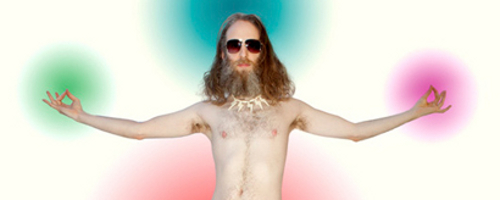 In 2013, Los Angeles-based Machine Project and Paris-based Mains d'Œuvres, both cutting-edge alternative art spaces in their respective cities, are pairing up for Los Angeles Chez Vous ! Paris at Your Home ! An international artist- and gallery-exchange program of public performances in private homes.
An experiment in curation, context-trading, and the possibilities of public art, Los Angeles Chez Vous ! / Paris at Your Home ! is an unprecedented re-imagining of the home as both a site of cultural production and a locus for public exchange. Domestically and internationally scaled, the project creates a new kind of partnership with its artists and public, through a distinctly 21st-century model of cultural institutional networks.
Artists :
Emily Joyce, Dawn Kasper, Emily Lacy, Luke Fischbeck, the experimental meditation center of los angeles, Nate Page.
Paris Hosts :
Fayçal Baghriche (L'entreprise culturelle), Dominique Blais & Anne-Lou Vicente, Cécile Bourne-Farrell, Stéphanie Cottin, Géraldine Gourbe & Fabien Vehlmann, and Javier Toscano and Cholé Fricout.
Curators : Isabelle Le Normand and Mark Allen

Assistant Curators : Ana Iwataki, Laurence Hochin, Margot de Roquefeuil, and Chelsea Zeffiro.
For more information on the artists and host, please visit Mains d'Œuvres.
To read about what artists from Paris did while they were in LA, click here.