Wednesday, April 10, 2013
Machine Project in Miami
From April 17 – May 31, 2013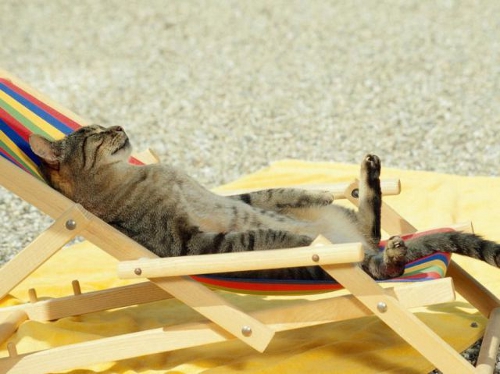 Machine Project is teaming up with Cannonball (Miami) to host three Los Angeles artists-in-residence creating new performance-based works and workshops in response to Miami. Participating artists include Corey Fogel, Asher Hartman, and Juliana Snapper. This collaborative project is generously supported, in part, by the John S. and James L. Knight Foundation
MAY 18, 2013, 6:30-8:00 PM
Corey Fogel, Swash Motions
Location will be disclosed with RSVP.
RSVP by May 16 to splash@cannonballmiami.org or call 786-347-2360 for more information.
Machine Project, in collaboration with Cannonball, presents Swash Motions. In this new work, Corey looks to the popular beach landscapes of Miami as a canvas to create an ephemeral, experiential piece that invokes the spirit of the open air and the edge of the world.
Fogel and a small ensemble of musicians will reimagine the well-trodden beaches as a boundless stage. Natural resources, such as water, sand, and breeze, become raw materials in a collage of choreography, sculpture, and improvisation. Swash Motions blends music, color, gesture, and material forms into a sensual exploration of berm, swash, wrack, and dune.
Monday, April 29, 6:00-9:00 pm
Walking Into Walls (And Curtains)
A workshop with Asher Hartman
At Cannonball, 1035 North Miami Avenue, Suite 200, Miami, FL 33136
Free and open to all
Cannonball (Miami, FL) and Machine Project (Los Angeles, CA) are thrilled to announce a one-day workshop by artist Asher Hartman. Free and open to the public, Walking into Walls (and Curtains) is a workshop of actors and visual artists interested in stirring up new ideas about "live art."
We will collectively ponder and perform questions about the ways in which the coupling of actor and artist can spark new ideas about the relationships between the being and the object; space, place and text; seeing and sensing, making and witnessing. Our goal is to rethink the ways in which crossing disciplinary boundaries can widen the sight lines of live art. Without making a grand distinction between performance art and theater, we may consider spoken texts, naturalistic and other acting techniques, and blocking and choreography, meditation, and energy work as useful tools, and we will be thinking about concepts of audience and stage. Everyone will perform.
The Florida Room
A performance by Asher Hartman
Three Performances Only!
Friday, April 26, 2013, 8:00 PM
Saturday, April 27, 2013, 7:00 PM & 10:30 PM
$15 per person. Limited engagement. Contains adult content. Location to be disclosed with ticket purchase.
Cannonball (Miami, FL) and Machine Project (Los Angeles, CA) are thrilled to announce the premiere of Asher Hartman's new play The Florida Room. This two-hour live, public play will take place at two private residences in the MiMo district of Miami and feature actors Franc Baliton, Rochelle Fabb, Michael Morrissey, Paul Outlaw, and Joe Seely.
The play's narrative follows a man who has become so alienated from himself at mid-life that he is split into beings, gradually becoming a deity whose creative and destructive impulses have a profound effect on his closest friends who've come to help him in the home he's house sitting. Beneath the mythically charged plot is a terse exploration of psychological violence, debt, friendship, and the American quest for security. Audiences watch as the play unfolds around them. Musical, nastily funny, and haunting, The Florida Room makes us think about the deep emotional attachment we have to the material world.
Asher Hartman is an interdisciplinary artist, independent curator, and psychic based in Los Angeles. His practice centers on the exploration of the self in relation to Western histories and ideologies. His work has been exhibited nationally and internationally, including shows at the Walker Art Center, Minneapolis; Beijing Open Performance Festival, Beijing; Hayward Gallery, London; Cultural Center of the Philippines, Manila; Recontres International, Paris and Berlin; Torrance Art Museum, CA; MIX, New York; London Underground Film Fest and Images, UK; and in a number of Los Angeles venues including Machine Project, LACE, Sea and Space Exhibitions, Monte Vista Projects, Human Resources, and The Hammer Museum. Hartman received his BA from University of California, Los Angeles, and his MFA from California Institute of the Arts, Valencia.
Tuesday, April 16, 6:00-9:00pm
Beyond Words: How to Incorporate Your Voice in Art
A workshop with Juliana Snapper
At Cannonball, 1035 North Miami Avenue, Suite 200, Miami, FL 33136
Free and Open to All
Cannonball (Miami, FL) and Machine Project invite you to join voice researcher and radical opera singer Juliana Snapper in a free, public workshop exploring ways to use Voice in your art. Her three-hour workshop, Beyond Words: How to Incorporate Your Voice in Art, begins with the question: What is the thing-ness of Voice? Forget language for a second; forget singing. Imagine the human voice as a material substance – a thing you can feel and shape that connects bodies and maps spaces. What are the possibilities?
This workshop offers techniques for getting past the terrible vulnerability of voice and concrete
ways to begin working with it (your own voice and other's) as a sculptural and interpersonal
medium. Croaking, shrill, deaf, and tuneless bodies are especially welcome.
Juliana Snapper has taught voice for over a decade and given several workshops specifically for performance and
media artists. Her own work almost always involves roping non-singers in (An opera with Ron Athey, a choir of lemmings that hum the water's surface, the People's Microphony Camerata with Elana Mann…).
To participate in the workshop, please RSVP by Monday, April 15 to
splash@cannonballmiami.org or call at 786.347.2360.
April 17- April 21
Double in the Bubble
A new public performance by Juliana Snapper
Locations to be announced
Double in the Bubble is a new series of rogue performances throughout Miami by Los Angeles-based soprano and performance artist Juliana Snapper. Beginning April 17, Snapper will covertly launch a sequence of original duets with Miami locals who work in tollbooths, truck cabs, and watchtowers, among others. The duets, co-written by each collaborating duo, will reflect the material uniqueness of each pair of voices and the life and music that shaped each one. The windows enclosing each workspace look out onto Miami, and also allow a new view in on spaces and people we interact with everyday, as these spaces become stages for a different kind of exchange.
---
ABOUT CANNONBALL
Based in downtown Miami, Cannonball (formerly LegalArt) is a non-profit arts organization known for its advocacy and innovative programs supporting today's artists. Core initiatives include: SeminArt, providing free educational and professional development services to artists; LegalLink, an in-house legal advice and referral service for artists and arts organizations; and the Residency Program, which offers long-term live/work space for local artists and short term residencies for visiting cultural producers.