Tuesday, October 17, 2006
poetry bus visits our garden with poems about gardens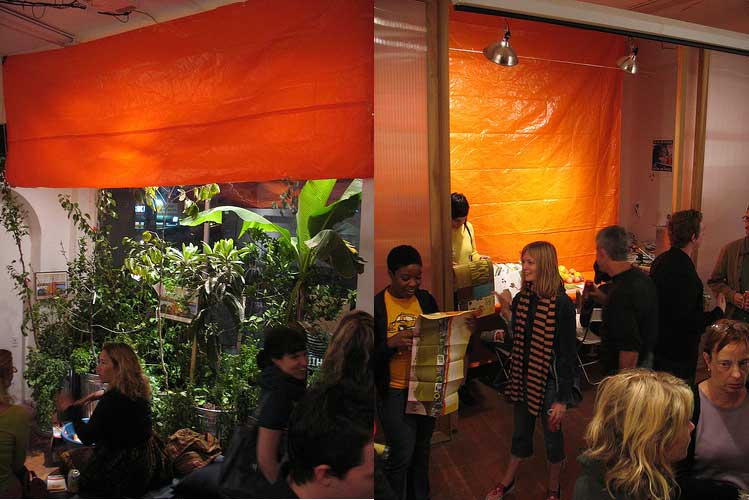 After Joshua and Matt ate all our fondue and escaped from the secret gallery (backstory and pictures) they left to tour the country with many of our other poet friends in a large bus appropriately called the poetry bus .
The aforementioned bus will be stopping at Machine this Friday at 8pm to give a series of readings on the topic of gardens and beasts (of field and stream), in conjunction with the edible estates show. There will also be beer and fun making. Reading will be Joshua Beckman, Matt Rohrer, Anthony McCann, Jen Bervin, Martha Ronk, and Will Alexander.
Garden Poetry
8pm Friday Oct 20th
Machine Project
1200 D North Alvarado Street, Los Angeles, CA
The Poetry Bus is a project conceived by Machine Project regular Joshua Beckman, and birthed and enabled by Wave Books of Seattle where Mr. Beckman is an editor. Currently the bus is traveling the nation, completing 50 readings in 50 days in all manner of venues–from bars and ranches to university auditoriums, art museums, prisons and middle schools. This tour began on the 4th of September in Seattle, and will conclude there on the 29th of October, when the grand rectangularish circle will be consummated.