Tuesday, October 30, 2007
Journal of Aesthetics and Protest Community Toast and Reading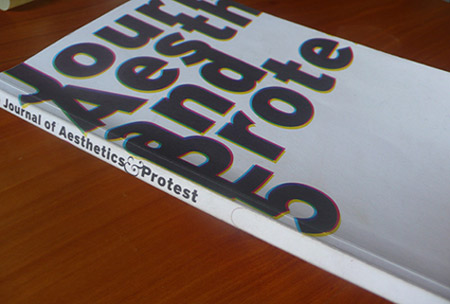 Saturday, November 3rd
Toast at 3:30pm.
Reading by Sesshu Foster 4:00pm.
Please join us for the launch of the Slide Archive Library of the Journal of Aesthetics and Protest, temporarily housed at Machine Project beginning on November 3rd. There will be a reading by writer and issue 5 contributor Sesshu Foster immediately following at 4 o'clock.
About the Slide Archive Library
The Journal of Aesthetics and Protest's Slide Archive Library is an open collection that accepts and shares work of artists, writers and activists, who relate to the concept of Aesthetics and Protest. The Library offers itself as an open public repository for creative and political work. Along with the many individuals and collectives who continue to donate items to the Archive, we would like to acknowledge Jill Newman, and Katie Robinson for their generous work in bringing this project to light.
About Sesshu Foster
Sesshu Foster is a fiction writer and contributor to issue #5 of the Journal of Aesthetics and Protest. He often reflects the culture of multi-cultural heritage of East LA. His recent books include Atomik Aztex, American Loneliness: Selected Poems and the Eastside Guide (www.elaguide.org).
About issue 5
Released in to bookstores in September 2007, with more public release events scheduled in late November and December, this issue focuses on speech and history and the possibility of collective meaning and action.