Wednesday, October 3, 2007
Animatronic Ghost Workshop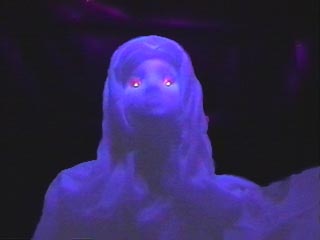 Instructor: Joseph L. Girandola
Sunday, October 7th
12-4pm
$150 ($100 materials, $50 class fee)
Brought to life by the mad scientists at MAKE Magazine, this Sunday, October 7th, we're offering a build-your-own Animatronic Ghost workshop. Combining a slow motor, a simple system of pulleys, and a deathly amount of fun (and almost as much electricity), this ghoul will be the "life" of your Halloween party. Along the way, you'll learn the basics of working with motors and mechanisms.
This project (originally by Doug Ferguson) is featured in an article by Edwin Wise in the latest issue of MAKE, which you'll receive as part of the class materials.
Cost of $150 will get you in the door and all materials needed. Class enrollment limit is 7 people, so sign up today!