Monday, March 1, 2010
Final week for "Machine: Subject/Object/Project" by Nate Page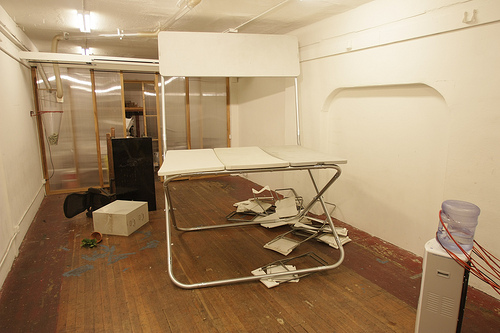 This is the last week for Nate Page's installation, "Machine: Subject/Object/Project". The gallery may be open if you just drop in during the week, but even more reliably, you can schedule an appointment with machine@machineproject.com to come and see the show. Closes this Friday, March 5th!
More info:
-> http://www.m.loc/engine/go/natepage
And at the Little William Theater in the Hammer Museum this Saturday, Carmina Escobar performs "Private Whispers", a series of solo voice pieces. Her works for our intimate performance space delve into the secret and subtle relationship between performer and listener. 1-4pm, Saturday, March 6th.
More info: