Tuesday, March 16, 2010
Poets and Pinatas at Machine this week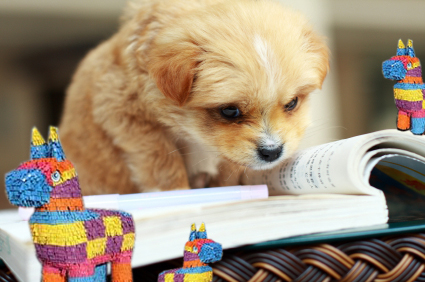 On Tuesday, March 16th at 8pm, please join us for a reading by poets Travis Nichols, Paul Killebrew and Monica Fambrough.
Then on Thursday, March 18th at 8pm, Sarah Bay Williams gives a lecture on the history and process of making pinatas, along with a live demonstration of the process of hitting a pinata until it spills out loads of delicious candy on the Machine Project audience.
Both events are free!
Events also continue at the Hammer Museum this week, with performances by Melinda Rice and Chris Votek — more info here.
Then this weekend, on Saturday March 20th, high level electronics wizards and curious onlookers will converge for Dorkbot 39, the semi-regular meeting of people who do strange things with electricity. Join them at 1pm if you're interested in such things as metagenomics, punceptual histriophonic art practices, and things that light up.
For a somewhat louder experience, musicians Carla Bozulich and Sarah Lipstate will be performing what's been described as a "claustrophobic roil" of sounds at Machine on Sunday, March 21st. Free, 8pm.