Monday, August 30, 2010
Shipwreck, Role-playing self actualization seminars, two different locations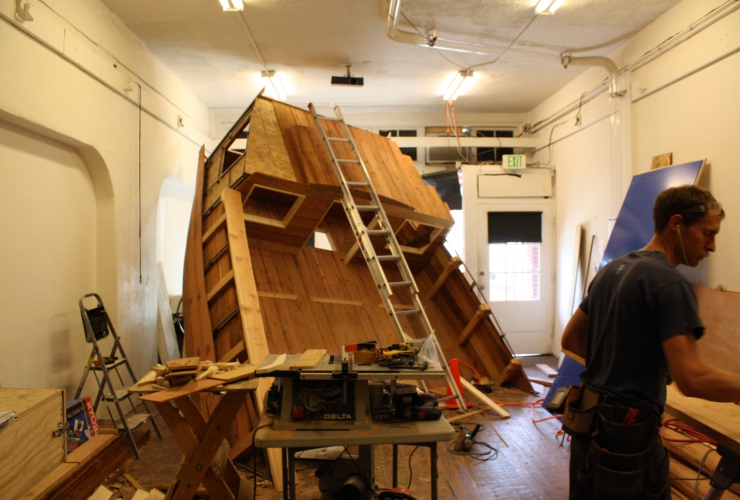 Things are taking on an epic nature around Machine this week and our off-site territories at the Hammer Museum. (We are not trifling).
-> For a period of five weeks Josh Beckman's Sea Nymph will be host to a whole series of nautical-themed events, performances, lectures, and workshops, as well as an opera by and for dogs. Inside the capsized hull of the ship there will also be a crystal cave. Join us at Machine for the opening on September 5th from 5-10pm, where you can gaze upon the wreckage with accompanying performances by Clay Chaplin, Ambient Force 3000, Ecce, OK Music, Chris Kallmyer, and Colin Woodford.
-> At the Hammer Museum we are pleased to present Level Five from Brody Condon, a live role-playing event based on self actualization seminars which originated in the Bay Area in the early 1970's. Visitors are welcome to watch Level Five via a live-stream video feed into the Billy Wilder Theater on Saturday September 4th and Sunday September 5th from 1-5pm.