Join us for an evening of unique music hosted by local favorites Rats and Emily Lacy and featuring special touring guests Dominique Leone and Thorny Brocky.
Rats
The collaborative musical trio of Jonathan Silberman (tenor saxophone), Eric Kiersnowski (baritone guitar), and Kelly Kawar (bass guitar), Rats return to Machine Project with their unique brand of experimental-post jazz-chamber-ballads. Be prepared for fractured melodies, colorful moods, and dense orchestrations. They will be performing selections from their recently released self titled debut album.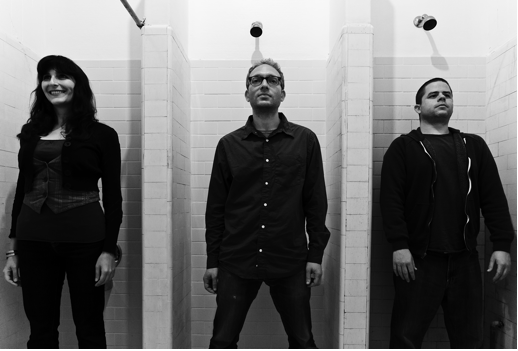 Dominique Leone
Dominique Leone is an avant-pop artist and DJ operating out of San Francisco. His influences include Brian Wilson, Claude Debussy, Randy Newman, Harry Nilsson, Glenn Gould, ABBA, Magma and Boredoms, among many others. He's played, written or recorded with Hans-Peter Lindstrom, Boredoms, Mungolian Jet Set, Kevin Blechdom, William Winant, Odawas, R.Stevie Moore and Wobbly, and has written about music for Pitchfork, PASTE, All-Music and others. His debut CD was released by the Lindstrom/Smalltown Supersound Stromland imprint, his second CD Abstract Expression was released on Important Records, and he will be staging an original version of Igor Stravinsky's Les Noces in Summer 2011. His touring band includes Ava Mendoza (Nels Cline, Evangelista), Jordan Glenn (tUnEyArDs, Fred Frith) and Aaron Novik (Edmund Welles, Thorny Brocky).
Thorny Broky
Aaron Novik is a multifaceted experimental composer who plays the clarinet and bass clarinet. Novik usually has multiple projects going on at once, sometimes with one springing up from another. In each band, he explores varying concepts, which makes music for experimental animations by artist Mark Wilson. Thorny Brocky fuses jazz, klezmer, Indian and Balkan music, pop, rock and metal that Novik hopes inspires listeners to create animations in their minds as they experience the performance. Novik says, "I feel the musicians create the sounds I hear in my head, and I am eternally grateful to them. They are all good friends of mine, great musicians, they know what I want, and forgive so much!" For his most recent release, Novik worked with San Francisco "outsider" poets, setting librettos to words written by local homeless, mentally ill or developmentally disabled poets.
Emily Lacy (opening)
Machine Project folksinger and gallery regular Emily Lacy will be sharing some new musical experiments involving electric guitar and voice. Come on down and see for yourself what that means!