Monday, November 7, 2011
Announcing the Tetrafol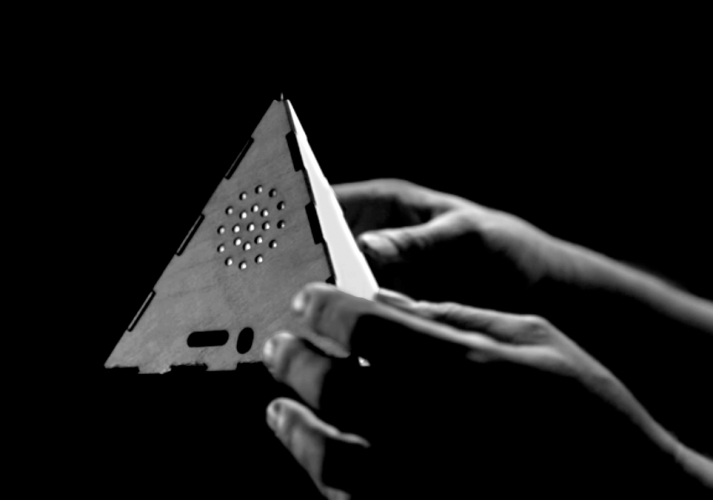 Fol Chen has joined forces with Monome and Machine Project to bring you the Tetrafol.
The Tetrafol is a hand-held tangible electronic sound toy. Circuits enclosed by a wooden tetrahedron detect orientation and motion-gestures to modify the playback of a collection of Fol Chen's micro-compositions, allowing the user to explore sound through physical manipulation.
The battery-powered device has its own internal speaker but can additionally be hooked up to a headphone or amplifier.
The circuit and firmware are based on open-source hardware and is itself published as open-source, allowing anyone interested to learn about its deepest inner-workings. Hardware and software source code available here
This is a LIMITED EDITION OF 100.
The Tetrafol is officially SOLD OUT!
For questions or further information email tetrafol.info[at]gmail.com.