Monday, April 29, 2013
Machine This Week: April 30th – May 1st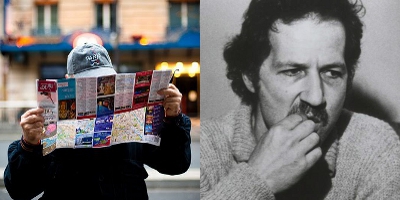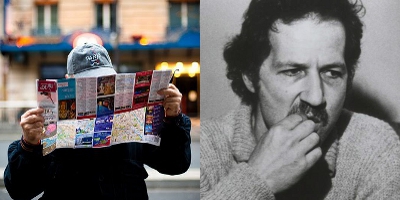 Tuesday, April 30th and Wednesday, May 1st embarking at 6pm
A performed poetical pet-free potential little adventure to be walked head-on in the very ignorant company of Dominique Gilliot, a French artist who, although she doesn't know shit much about this part of the town (nor about Los Angeles as a whole either), has got a (naïve yet mind-stimulating) lot to say about it. Mesmerizing interpretations, blurred impressions, accurate sensations (+ depending on the weather, the artist might be wearing short pants).
EVENT : Werner Herzog Eats His Shoe
Wednesday, May 1st at 8pm
Join us for the next installment of East of Borneo's EATS of Borneo series: A special screening of "WERNER HERZOG EATS HIS SHOE" (1980), in memory of the great documentary filmmaker Les Blank who passed away on April 7. The short documentary features Herzog fulfilling the bet that if his friend Errol Morris completed his film on the subject of pet cemeteries—what would be Morris's debut release "Gates of Heaven" (1979)—Herzog would eat his shoe. The film follows Herzog as he cooks his own Clarks boots in duck fat and garlic with the help of Alice Waters at Chez Panisse. Following the film, refreshments will be served.