Tuesday, May 21, 2013
Machine This Weekend: May 25th – 26th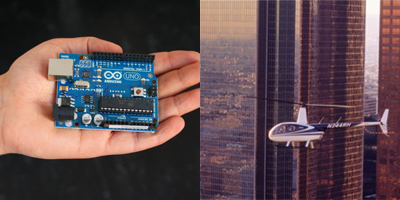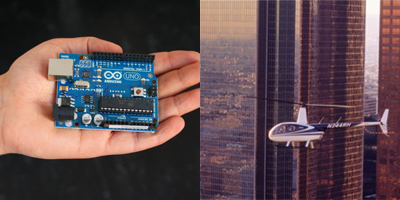 WORKSHOP : Intro to Arduino
Saturday, May 25th / Sunday, May 26th / Saturday, June 1st / Sunday, June 2nd from 12 – 3pm
An Arduino is an open-source micro-controller with the ability to quickly and easily interface with a variety of sensors, electronics, and software making it a staple of physical computing in artistic applications. We will cover a variety of topics such as basic electronics, hardware sensors, programming in the Arduino language, and what can be done when you combine all of these things.

Registration is $225 for members / $250 for non-members. Sign up at the following link:
/build/engine/archive/classwork/2013/05/25/intro-to-arduino-4/
EVENT : Kamau Patton – The Sky Above
Sunday, May 25th at 6pm
At the Machine Project storefront.
Join us for a (real time) broadcast tour of all the buildings in downtown that have ever held the title of "Tallest Building in Los Angeles". Conceptualized and performed by Kamau Patton (with the help of a helicopter pilot, filmmaker and sound engineer), this is the first time we've ever rented a helicopter for anything.

This event is part of Machine Project's Field Guide to L.A. Architecture.