Thursday, August 1, 2013
Report from Colin Dickey: Northernmost Machine Project Lecture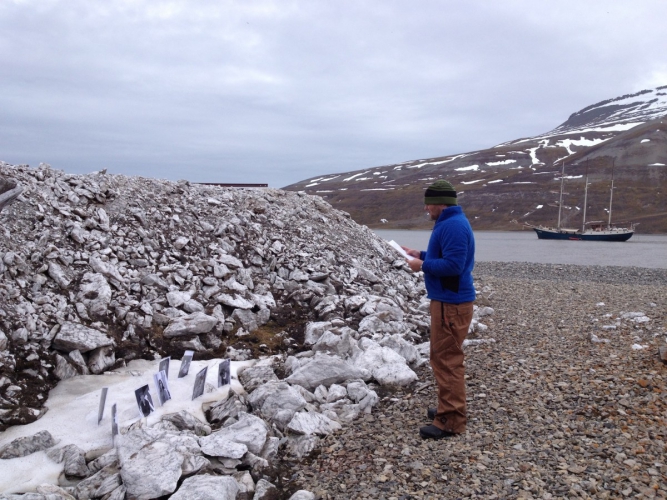 On Saturday, June 29, 2013, at 3:00pm in the afternoon, writer Colin Dickey gave the northernmost Machine Project lecture. Entitled "Notes on Arctic Failure," it was delivered to a (mostly laminated) audience of eight attendees. The talk discussed various attempts over the centuries to find means to profitably exploit the Arctic Circle, both through mining and attempts to locate a Northwest Passage for commercial shipping. In addition, Dickey discussed attempts, both successful and failed, to reach the North Pole, and whether or not this age of discovery was analogous to these failed commercial ventures.
The event happened in the Svalbard archipelago, on the island of Spitzbergen, at Skansbukta in Billefjorden. The precise coordinates were N 78°31.600 E 16°02.482. Nearby was an abandoned gypsum mine, and a boat of unknown provenance that had been washed ashore several decades ago.
If you are interested in hearing more about Colin Dickey's expedition to the Arctic Archipelago of Svalbard, come by Machine on August 25th at 8pm for A Report on an Expedition to the Arctic Archipelago of Svalbard by Colin Dickey. We hope this time the audience will be (mostly) not laminated.