Tuesday, January 7, 2014
Machine this Week: Happy New Year & Forensic Topology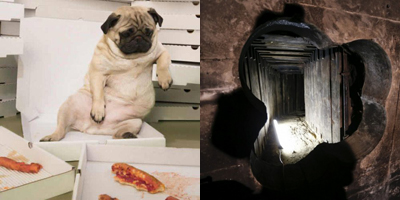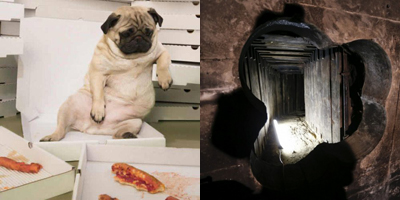 HAPPY NEW YEAR : Theater, yes. Cave, no. Pugs & pizza, always!
It's 2014, which means we no longer have a cave. Sigh. But we do still have a theater, and some honest-to-goodness plays coming down the pike. We also have our storefront back, which means we'll be hosting a wide range of workshops for y'all in the coming months. We'll start announcing our classes in the very near future, but let's just say that if your New Year's resolution involves learning to program your own iphone apps or make your own bitters, well, we can probably help you out with that. If you have any other ideas for classes you'd like to see at Machine in 2014, please email machine@machineproject.com and let us know!
Friday, January 10th at 8pm
Author Geoff Manaugh will speak about the relationship between burglary, architecture, and urban planning. He will discuss how the built environment of Los Angeles helped it become the "bank robbery capital of the world" in the 1990s, and share a few particularly inventive ways that burglars—and the police who track them—breach architectural boundaries. This event is part of Quarterly, an occasional series of Machine Project events organized in conjunction with Cabinet, the arts and culture magazine based in Brooklyn, New York.