Monday, January 13, 2014
Machine This Week : January 15th-16th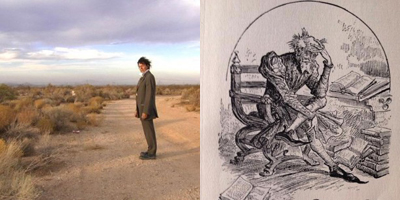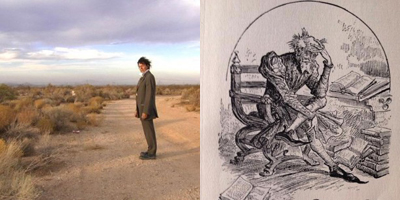 Wednesday, January 15th at 8pm // Free
Colin Dickey invites you into the world of early 20th century mail-order erotica. In order to evade post office censors, smut peddlers like Panurge Press and Falstaff Press were obligated to dress up their offerings with a veneer of scientific dross, resulting in works that were too smutty to be of any real scientific or sociological value, and yet too riddled with academic nonsense to be properly erotic. A curiously forgotten and nearly nonsensical sub-genre, these books exist in between the finely-drawn lines of obscenity and free speech, pornography and literature, and titillation and scientific inquiry. Colin will share the history of these odd publishers and choice examples from his library, including works like White Meat, Praeputii Incisio, Black Opium, The Sword and Womankind, and An Anthropological Cabinet of Curiosities.
Thursday, January 16th at 8pm // Free
Join us for a screening of Dear Comrade, an experimental essay film inspired by a significant moment in California's 'utopian' history — the creation of Llano del Rio, one of California's most successful secular cooperative colonies. The screening will be followed by a Q&A with director Mady Schutzman, author and queer theorist Jack Halberstam, artist Robby Herbst, and actors B.J. Dodge and Hugo Armstrong.
UPCOMING WORKSHOP : DIY Bitters Making & Tasting Workshop
Monday, January 27th from 7-10pm
Calling all cocktail enthusiasts! Learn how to make your own aromatic bitters, in the pre-prohibition style, in our pre-prohibition style mystery theater. Class begins with a brief history of bitters and a tasting of the effects bitters have on different alcohols (so class is only for those of legal drinking age!), and ends with you taking home your own batch of handmade bitters.
Registration is $55 for Machine members and $65 for non-members. For more information and to register, click here: /build/engine/archive/classwork/2014/01/27/diy-bitters-making-tasting-workshop/