Thursday, February 23, 2017
Machine Project: The Platinum Collection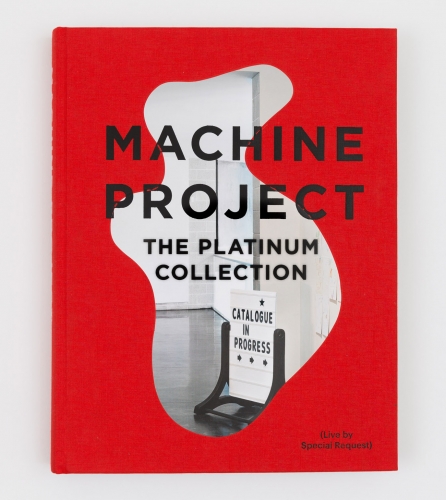 DelMonico Books, Prestel and the Tang Teaching Museum present Machine Project: The Platinum Collection, an encyclopedic book exploring the unique history of our beloved Machine. New essays and images capture 15 years of Machine's distinctive programming, where vacations for plants, concerts for dentists, and operas for dogs are a few of the many events that have spurred inspiration and surprise.
Designed in collaboration with our friend Kimberly Varella from Content Object, the book features an extensive selection of images of past projects, a complete visual record of Machine Project's artist-designed print archive of over 200+ event posters, and documentation of new performance projects from the recent retrospective exhibition at the Tang by Joshua Beckman, Carmina Escobar, Asher Hartman, Chris Kallmyer, Dawn Kasper, Krystal Krunch, Kamau Patton, Haruko Tanaka and Hana van der Kolk, among others.
Please join us as we launch the book into the world on March 30th, at the Vista Theater! More information on this event here.