Machine Project has curated a series of hour-long performances to take place throughout the day at 11750 W. Olympic Blvd, in West Los Angeles. All the pieces will take place on the sidewalk of Olympic Boulevard, and it's adjacent sidewalks on Granville, Mississippi, and Stoner Avenues, encompassing the entire city block.
The audience is free to come and go throughout the day. Performances range from participatory to interpretive, and include synchronized group walking, improvised music, turkey blessings, professional sign twirlers, dance, experimental burden carrying, and non-traditional use of projectors.
---
11am – 12pm: Reid Ulrich – HD1Olympic A sidewalk performance investigating human directionals, sign spinning, and commercial choreography.
12 – 1pm: ING Magical moving musical people creatures.
1 – 2pm: wild Up wild Up is playing music to travel by — we'll probably be traveling ourselves. We're part new music ensemble, part performance art organization, part rock band, and part other.
2 – 3pm: Ken Ehrlich Ken Ehrlich will construct an object from bamboo that may or may not assist in the transportation of heavier items. Members of the public may or may not agree to use this object to move items that need moving.
3 – 4pm: Jeepneys Jeepneys will be ceremoniously thanking passersby, holiday shoppers, and turkeys while giving out free blessings, birdcalls, songs, and offerings.
4 – 5pm: Haruko Tanaka – Group Movement Get your "Group Movement" on in this crash course on the Japanese phenomenon of synchronized walking! Learn the basics and a few classics in this sidewalk community challenge! No experience necessary because literally, we're trying this for the first time as well! For more information visit www.groupmovementla.blogspot.com
5 – 6pm: Perin Hailey McNelis – Gatherer A dance ritual exploring modes of gathering and the wild, medial space between inaction and learned form.
6 – 7pm: Animal Charm Animal Charm will be projecting video onto streets, people, and buildings.
---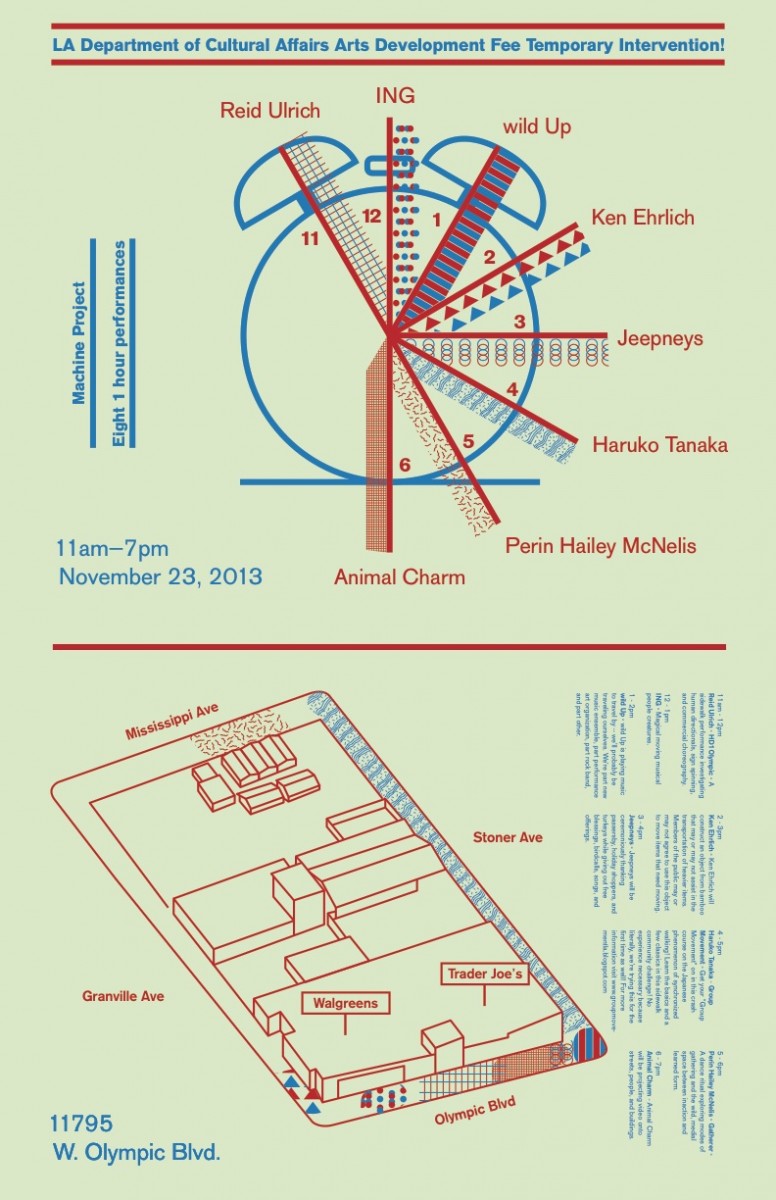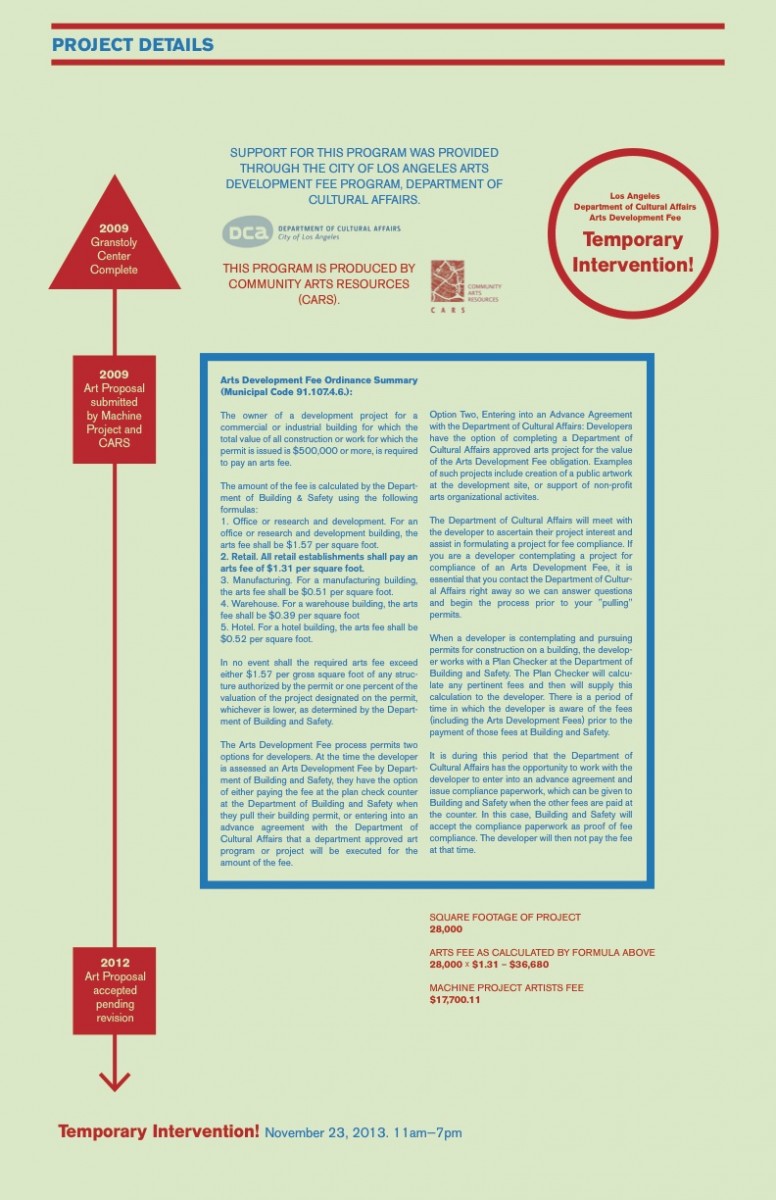 Flyers and posters designed by Rosten Woo.
Download PDF